What is it About Sugar Sugar™?
Through Ten Years of Work, Trial, Effort and Analytics We've made Sugar Sugar a Sugar Waxing Money Maker that Clients LOVE.
May 4, 2022
3 Things That Customers Want When They Search for a Spa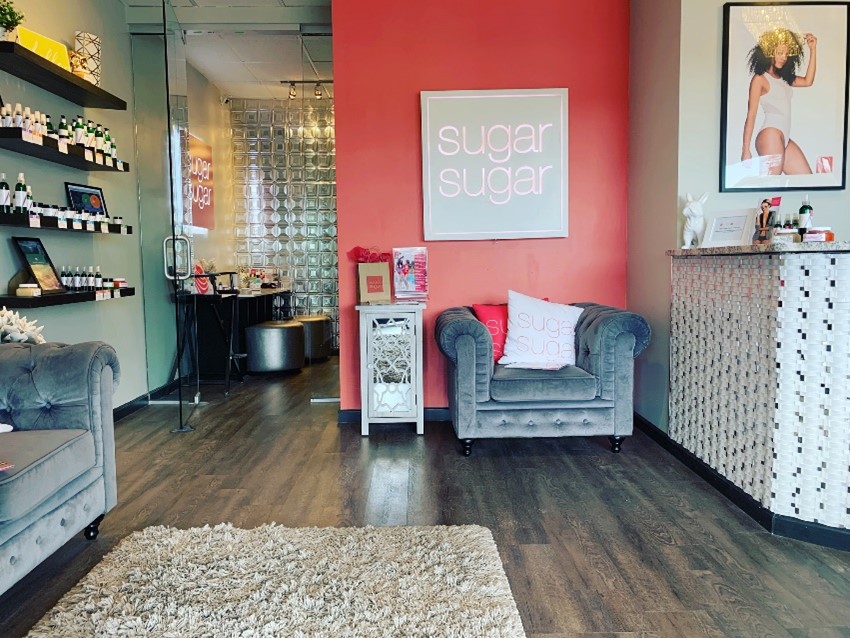 People in your area are looking for the right spa, which is why you are looking for spa franchise opportunities near me.
That equation just makes sense.
Sugar Sugar™ provides services in the present focused on growth in the future.
When embarking on your journey as the owner of a spa, consider what clients actually want.
Sugar Sugar™ is here to deliver.
A Calm and Welcoming Environment
This is a no-brainer. First impressions count, and that first impression has to remain consistent while continuing to improve. There is no going in the other direction.
Your Sugar Sugar™ spa location features a bright, clean, and cheerful atmosphere that sets clients at ease the second they walk through the door. Of course we encourage our franchisees to put their personal touch on their space and to get creative. Innovative ideas area always welcome. You can also rest assured that you have the support and guidance you need to curate a spa environment that will keep your clients returning again and again.
Natural and Organic Services They Feel Good About
We preach this a lot, but when it comes to the beauty industry, the natural and organic route is the way to go. The demand continues to increase because people continue to be more aware of what they put in and on their body. Sugar Sugar™ meets this demand at the door and welcomes it with a smile on our faces. In addition to eco-frendly sugar waxing, we also provide a proprietary, award-winning airbrush spray tan and have revolutionized natural facials that have won countless awards.
A Reliable and Local Business That Deserves Their Loyalty
Sugar Sugar™ is a woman-owned business that blossomed when our owner saw the need for this type of spa experience. Cultivating a stellar client experience is the core of our values. Although this certainly is a franchise opportunity (and you certainly don't have to be a woman to start your franchise) what sets your business apart is your ability to fit seamlessly into the community by being a dependable, stalwart business. You are supported by knowledgeable mentors that enable you to nurture positive relationships with your clients to earn their fierce loyalty. Where waxing is sustained, sugar will sustain.
Discover more about the Sugar Sugar™ franchise opportunity by visiting our website!