Get Started in the Sugar Waxing Business
Initial Franchise Fee $45,900
Total Investment $118,100 - $268,880
Royalty 6% + 1% Advertising = 7% Total
Footprint of 950-1550 sq/ft
Complete ROI 4-15 Months
Dream of OWNING a Clean Beauty Business?
Some Markets Have Sold. Others are at Contract. Check Timing and Availability in Your Market.
Coming to your neighborhood
Franchises
sold
47...
in 8
States
(and counting...)
Click a state to check availability/timing
Investment Requirements
Organic is Taking Over the Beauty Franchise Model
Minumum Liquidity $40,000
Minimum Net Worth $125,000
Total Estimated Initial Investment $118,100 - $268,880
Estimated Time To Open 4-12 Months
Royalty 6%
Advertising Fund 1%
Real Estate Size 950 -1,550 sq/ft
Think You've Got What it Takes?
Extremely Client Friendly Model
Built by Women, For Women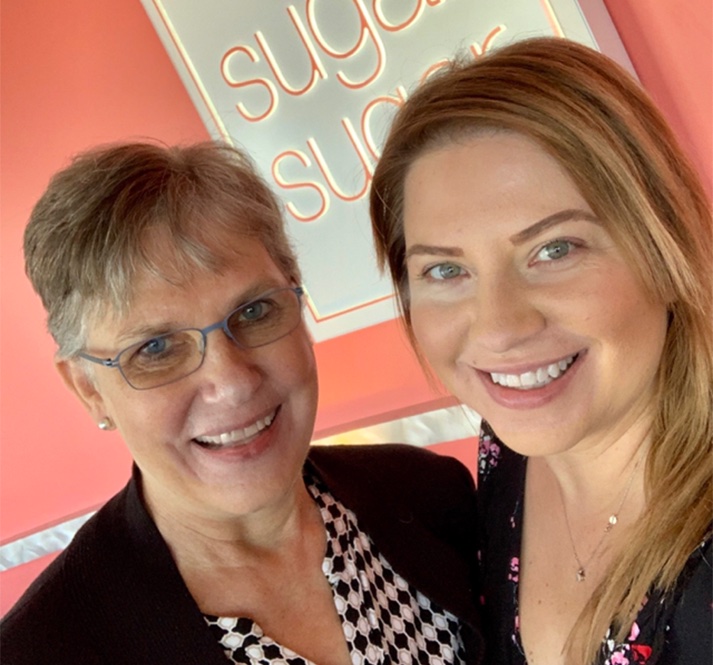 We take pride in enhancing every client's experience by implementing years of proficiency and customer-flow models that enhance customer service and retention. We make it our priority to invest in integrated retail software, which helps us manage customer relations to maximize the efficiency of our services and optimize sales opportunities.
The Sugar Sugar™ beauty franchise stands at the height of organic beauty and waxing franchises with science at its side. Our membership model, Sugar Society, elevates the customer experience from every angle. Multiple appointment bookings, integration of retail products at our rebook station, and proprietary training were all designed to maximize sales, retention, and customer satisfaction.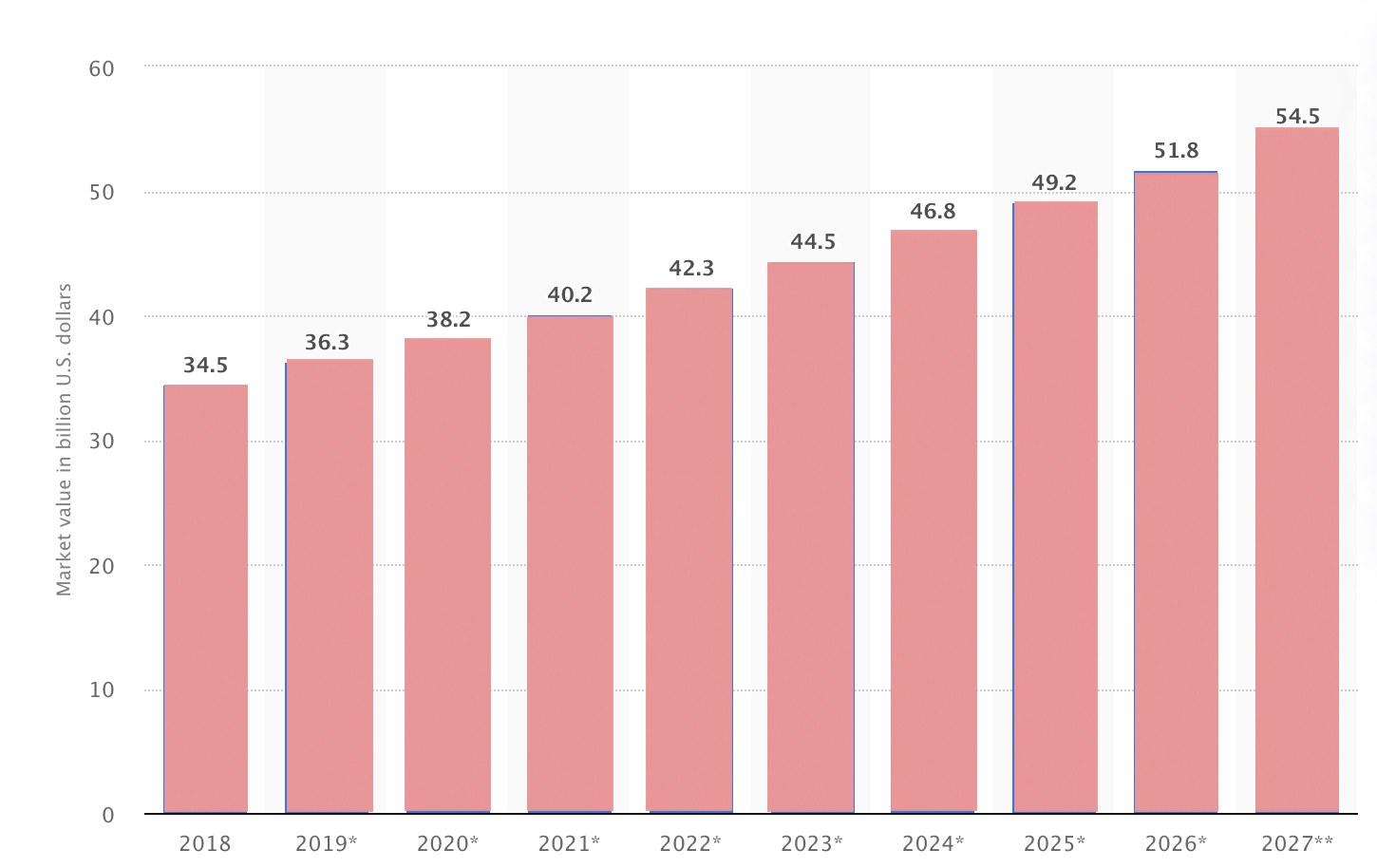 Natural and Organic Beauty to Grow to $54.5B Worldwide by 2027 (Forbes/Statista)
The global market value for natural cosmetics and personal care expected a positive increase from almost 34.5 billion dollars in 2018 to roughly 54.5 billion dollars expected for the year 2027. These data are a proof of the growing importance of the natural and organic beauty market. In fact, the awareness of consumers on the type of products purchased is growing over time. This is especially the case when it comes to personal consumer goods. In the specific case of cosmetics, an always bigger share of consumers tends to purchase natural and/or organic cosmetics. Cosmetics are considered natural with respect to two important dimensions: ingredients and processing. However, the absence of specific regulation on the topic and the disparity between private standards and administrative interpretations on natural cosmetics generates insecurity in the cosmetic industry." (Statista.com)
Learn More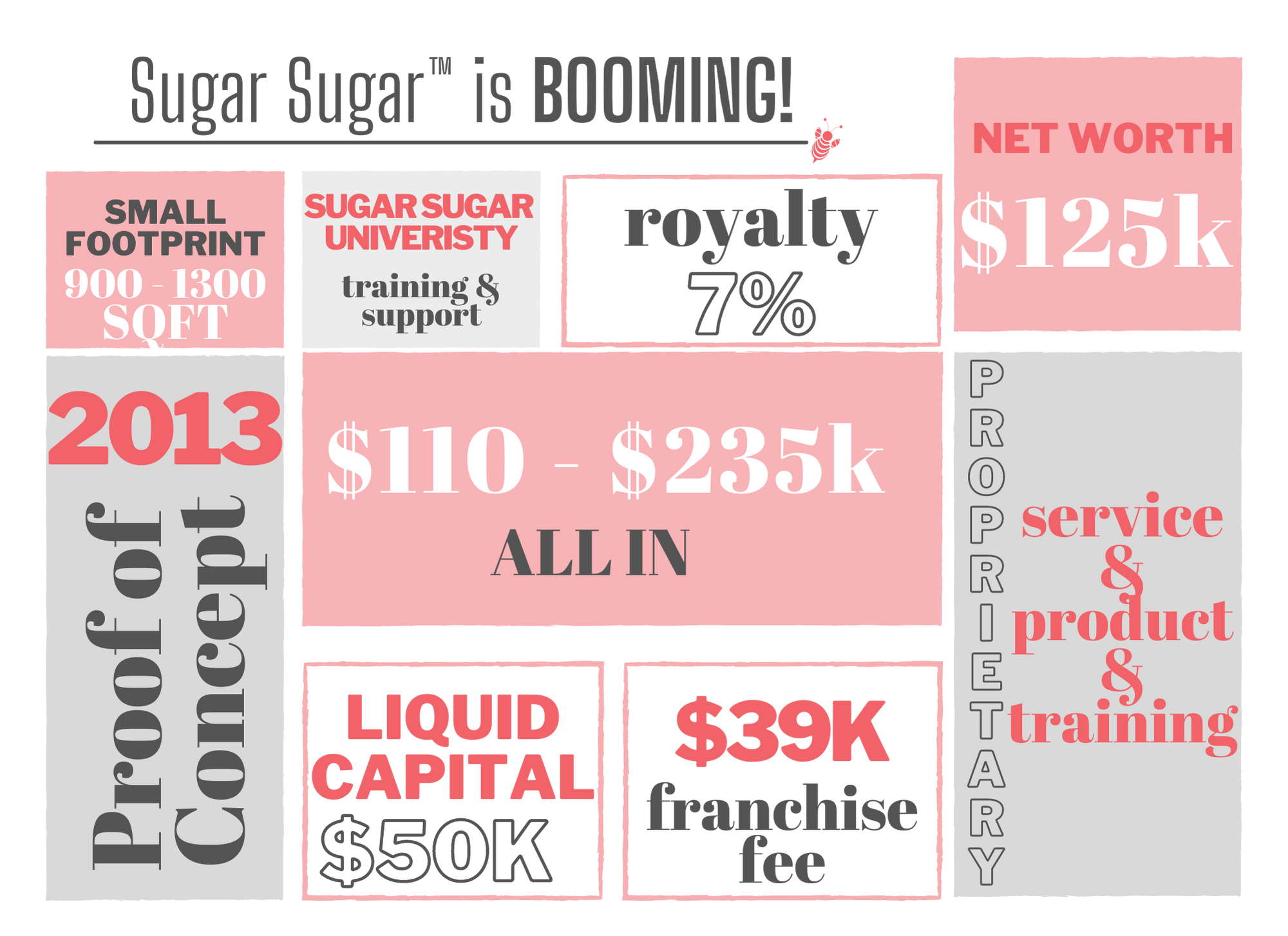 The Future of Beauty
With a sugar waxing approach clients rave about, Sugar Sugar™ is changing the beauty business. It's YOUR chance to be a part of history.
Funding for Your Sugar Sugar™
Starting a business can be intimidating. And there's plenty to do. The SBA process may seem daunting and untenable. Since 2012 we have been owner operators building and growing our dream. We know what it takes and have created processes to make it easy within our network. We've included this step-by-step process to help our franchisees get the funding for their dreams.