Our Story
With a little love and a lot of determination; Sugar Sugar began in 2012.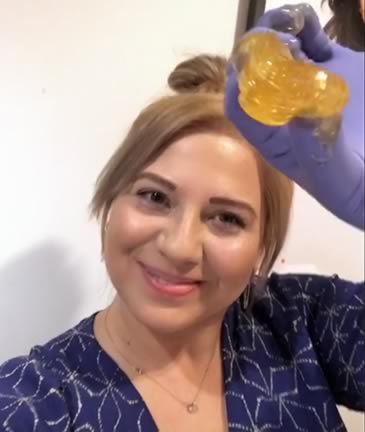 Aimee, when did you decide to start Sugar Sugar?

My husband William and I were visiting family in Phoenix. We were here for a couple of weeks so I decided to treat myself to a "me" day. I hopped on Google and searched "sugaring" and was shocked to find no one performing the service here in the Valley. Living in Seattle the past ten years, I had become a loyal client of sugaring hair removal. When we returned home I could not shake the fact that Arizonians were missing out on something amazing. Sat down at the kitchen table and started peicing together what is now, Sugar Sugar.
Why organic? Why sugaring hair removal?
Like most of us, I tried traditional waxing. It was painful, it wrecked havoc on my skin with in grown hairs and irritation. I needed something better. A friend introduced me to sugaring. From my first appointment and now 15 years later, I am a true believer and thought there must be other people just like me.
How did you get started franchising your business?
Our first location was in North Scottsdale. We see a lot of clients from all over the country. Many clients we saw would lament that there wasn't a Sugar Sugar within their town. Some would actually wait, fly here and sugar wax with us once they are in town. Believe it or not, we still get clients who will book with us on their flights! I can't imagine a greater compliment to our staff and training. So just like our first location, we recognized there was a need - and wanted to fill that void! Now our franchises are in a number of states with oppoortunitiees nationally!
Who inspired you to go into business?
On top of being a modern Super Woman, my mom was an entrepreneur, a rebel. She always encouraged my sister and I to be brave and follow our instincts. I had a strong instinct about this little dream of Sugar Sugar and knew I had to pursue it. My mom succumbed to cancer in December of 2011 at the age of 54. I suppose Sugar Sugar is my way of keeping her spirit alive by doing something everyday I know she would be proud to see me do.
What do you love about your job?
Every day is unique. Every day requires a new set of skills from me. I'm constantly learning and growing to maintain and build my skills. I love building the brand. It allows me to be creative, take risks and guide Sugar Sugar down new paths. Lastly, it may sound cheesy, but the look of "wow, I wish I had discovered Sugar Sugar sooner" from a new client is the most rewarding feeling ever. It's worth getting up for every morning!
What do you do when not working on Sugar Sugar?
I read. I love movies. I kick it with my dogs. I do puzzles. Travel when we can. I live a pretty simple life. I love my people and my work.
What's one thing people would be surprised to learn about you?
I have dual citizenship between the United States and Mexico. My first language is Spanish.
-------------------------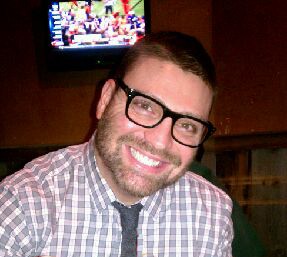 William, why did you start Sugar Sugar?
It was a culmination of things, really. A big one through was once I was playing guitar for my wife. She asked me about a spot on my arm. I had noticed it some weeks back. I immediately became defensive. My reaction alone told me something was wrong. It was Melanoma.
Years of "being a man" by wearing no sunblock had taken their toll. For years I had lacked the proper education on caring for skin. I had believed in "getting a healthy tan" and fallen for trends and chemical cures. I understood the way to better health was a proper diet. But I never considered what you put ON your body is as important is what you put IN your body. And it could have killed me.
Tell us about Sugar Sugar clients
I learn so much from our clients. They are people striving for something different, something better. They are label-readers and outside-the-box-thinkers. We have clients who tell us we changed their lives. Word-of-mouth referrals from clients who have experienced the service makes the long days worth it!
We listen to our clients. Our clients TELL US what the business is going to be. For too long esthetics has been the opposite way.
How did you prepare for starting a business?
Aimee came from a failry elaborate sceince background. I didn't. So I took a ton of post graduate science classes. I wanted to know more about lipids, chemistry, diet and of course, skin. I still read everyting I find about skin permeability and catholicon.
Our biggest struggle has been letting people know there is an alternative to waxing. From there, our second biggest struggle was building a clientele. We moved here with NO CLIENTS. In fact, we had no friends here either. We are a true "kitchen table company". We literally started from the ground up. So we always want each client to know how grateful we are for them, every time they visit.
Name something cool about frranchising.
I sort of nerd out on the brand building. Our staff is prretty amazing at building a culture. That's really what Sugar Sugar is, A CULTURE. I love working with customer flow models, and analysis. Efficiencies are not about "tricking" clients to spend more. If done correctly, building efficiencies are should make the client even more happy WHILE improving revenue/decreasing costs. Full Disclosure - I geek out on the science of what we do!
What's the best part about your job?
There is so much misinformation out there. I love being part of a company that debunks myths and gimmicks. I love being part of a cruelty free company. I love when we are able to help the causes we care about. That's pretty amazing. Did you think I was gonna say "the moisturizer"? (laughs) Actually our tan is pretty amazing. It's a trademarked, proprietary organic airbrush tan. It was formulated to fade evenly. It is the only patented organic airbrush tanning solution derived from brown sugar. So no "tan smell". It's nice to be able to get a "healthy tan" without any guilt or danger.
Any hobbies?
I love to play guitar and piano. I've been doing that for a long, long time. I was a touring musician and songwriter for a number of years. Music is how I still relax. I enjoy keeping up on baseball and try to stay fit. Typical guy stuff, I guess.