What is it About Sugar Sugar™?
Through Ten Years of Work, Trial, Effort and Analytics We've made Sugar Sugar a Sugar Waxing Money Maker that Clients LOVE.
February 17, 2022
Discover Spa Franchise Opportunities Near Me with Sugar Sugar™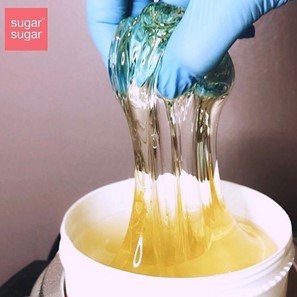 The natural and organic beauty business is booming.
Now more than ever, people care deeply about what they put in and on their bodies. That trend is proving to be more than just a fad and it is only expected to grow.
In fact, it is anticipated that this industry will grow to $54.5 billion worldwide by the year 2027.
You can have a piece of that all-natural pie and we've got the sugar you need to sweeten it all up.

Sugar Sugar ™ is "the next big thing" in the beauty industry.
Break into the organic beauty business with Sugar Sugar™. You will find spa franchise opportunities near me to help you generate a business you will be proud to own.
With a Sugar Sugar franchise, you are able to offer your clients the organic beauty treatments they are looking for, including:
Sugaring hair removal
Organic airbrush spray tan
Eight vegan, organic facials
Brow Science™ (sugar, vegan tint, and lamination)
Plus, you have direct access to years of industry experience.

Sugar Sugar provides a proven business model to all franchisees that sets you up for success. Experience the benefits that include:
Flexible ownership options
Advanced systems
Business intelligence
Agency-grade content
Effective ongoing training
Premium online support
Learn more about the sweet side of the sugar waxing business! Give us a call at (480) 389-0236 or visit our website to get started.