What is it About Sugar Sugar™?
Through Ten Years of Work, Trial, Effort and Analytics We've made Sugar Sugar a Sugar Waxing Money Maker that Clients LOVE.
September 23, 2022
How to Embody the Sugar Sugar™ Mindset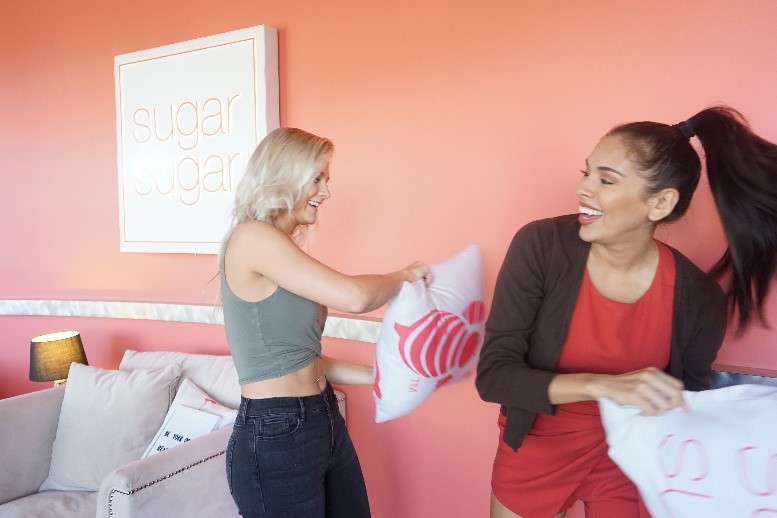 Sugar Sugar™ is a modern, smart, flirty, and chic spa experience. We were built by women, for women.
That is not to say that men are not welcome, included, or important. We simply recognize the value and significance of a women-oriented spa experience. This awareness led us to creating Sugar Sugar in order to provide what women want.
We are proud to be the present and the future of the beauty industry by offering organic sugaring hair removal or "sugar waxing", organic airbrush tanning, as well as organic and vegan facials.
As part of offering these services, we always remain true to the essence of our business by being:
Welcoming: We make it our mission to be not just physically at our job, but to show up every day in every way.
Community-Focused: Even though we are a spa franchise, each location becomes a part of the local community in that area by offering highly sought after services.
Passionate: Our energy is always focused on our clients to provide the best services possible while promoting a company culture that is exuberant, fun, and inclusive.
Innovative: Our goal for growth is to continue to lead the market in customer flow analysis and innovations. Sugar Sugar's success comes from listening to the consumer, building trust, and improving efficiencies through science and analytics.
Those of you who share these ideals may be just the right fit to open up your own Sugar Sugar location. Visit our website to learn more!