What is it About Sugar Sugar™?
Through Ten Years of Work, Trial, Effort and Analytics We've made Sugar Sugar a Sugar Waxing Money Maker that Clients LOVE.
December 2, 2021
From Women, For Women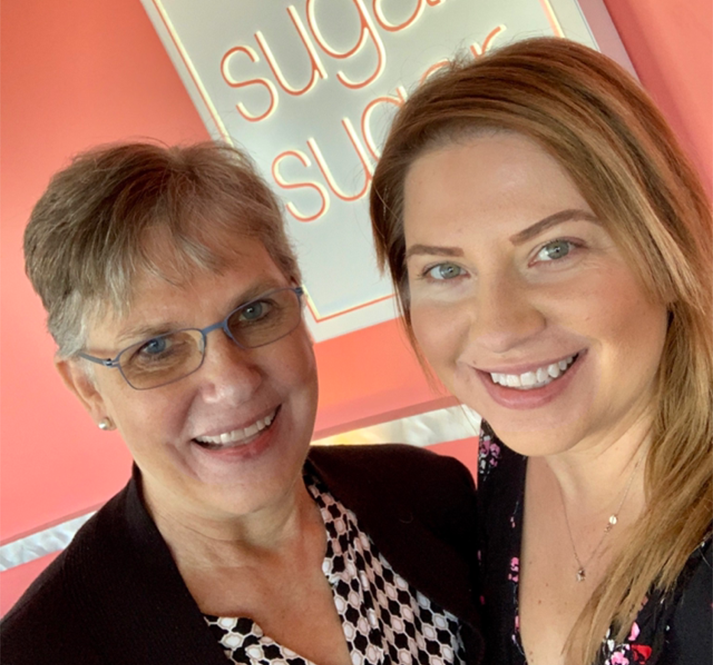 -Aimee Blake
Did you know 75% of our clients are women? We love our male clients. But we understand the value in what we do and we understand women have always wanted a place they could call their own within aesthetics. At least on the larger level. That is what we've built.
I started as a consumer in this business. I was unfulfilled and felt like there was more I wasn't getting for my dollar. I've never considered myself a difficult customer and still don't. I could see the look on my aesthetician's face that she wanted to provide more as well. Ultimately I knew if I could create something where the aesthetician was able to perform the service she wanted, the client was more likely to get the service that she paid for. That ultimately is who Sugar Sugar is.
Sugar Sugar isn't a job. For our sugarists, it is a career. It isn't just about sugar waxing, while that's a very important part of what we do, obviously; we built a culture of kindness and a brand of understanding, respecting and cherishing our clients. We bring our passion every day because we remember what it's like to be an unfulfilled customer (client).
There are a number of franchise businesses where women are pushed to the front of the business but ultimately have limited decision-making power once the business starts growing. We will never be that hair removal franchise. We will always be the sugar wax franchise based around women and the client in order to maintain our relationship with the client each and every visit.