What is it About Sugar Sugar™?
Through Ten Years of Work, Trial, Effort and Analytics We've made Sugar Sugar a Sugar Waxing Money Maker that Clients LOVE.
August 31, 2023
Full and Fluffy Brows-Brow Lamination!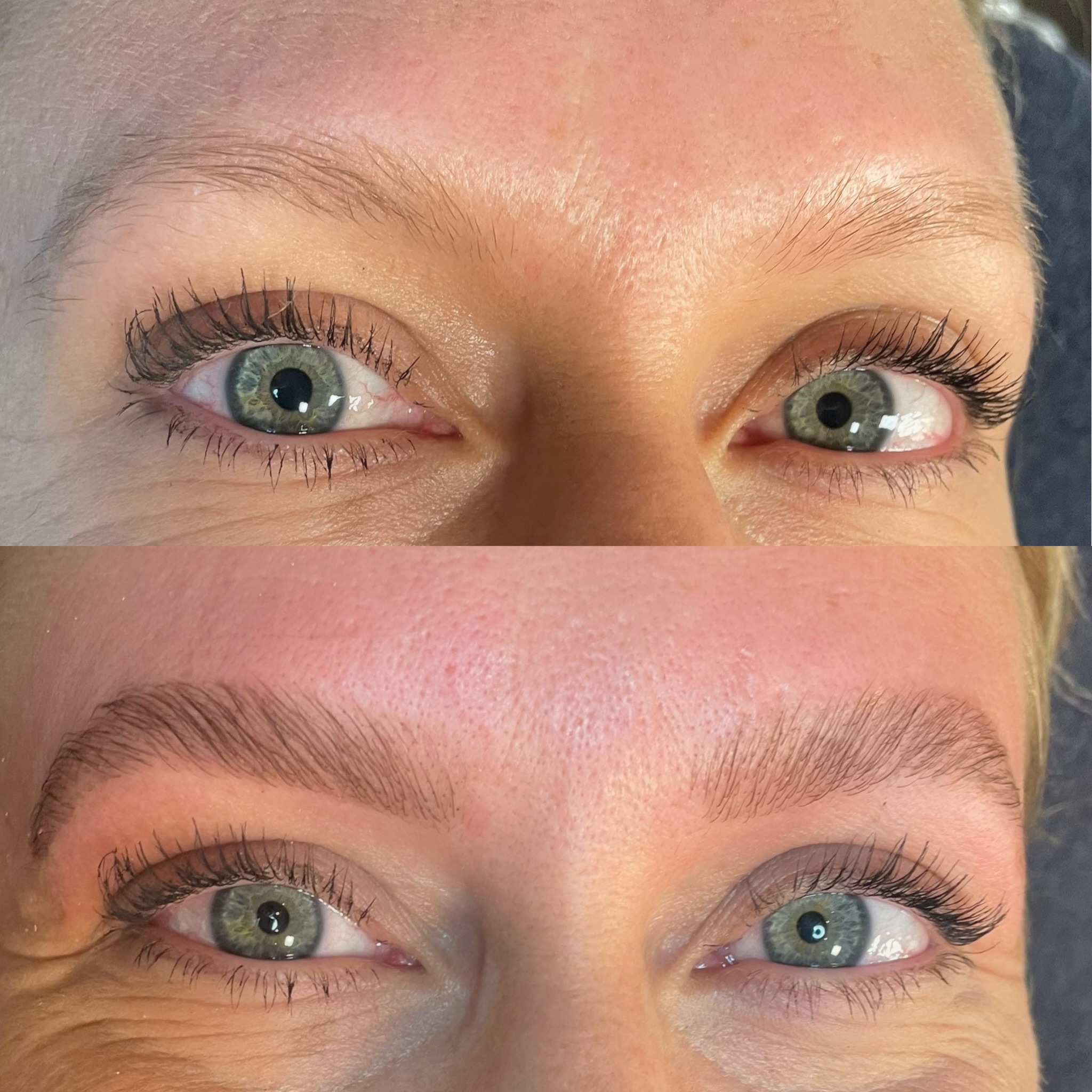 Brow lamination is a cosmetic procedure that aims to create fuller, more defined, and groomed eyebrows. It's a treatment that involves the use of special products to reshape and set eyebrow hairs in a desired direction. The process is similar to getting a lash lift for your eyelashes or perm for your hair .
Here's how the brow lamination process works:
Preparation
The brow artist will start by cleansing the brow area and possibly applying a gentle adhesive around the eyebrows to protect the skin.
Neutralization
A solution that is formulated with chemicals is applied to soften and manipulate the hair strands. This is left on for a specific amount of time to ensure the hairs become more pliable.
Shaping and Styling
Once the hair is softened, the brow artist will brush and shape the eyebrow hairs into the desired position. This can include brushing the hairs upwards to create a more lifted look, which can make the brows appear thicker and more groomed.
Setting
After the brows are positioned how you want them, a setting solution is applied to the hair and left on for a specific amount of time. This solution helps the hair retain the new shape and position.
Tinting and Sugaring
Optional but highly recommended to enhance the appearance of fuller and well groomed brows.
Conditioning
The last step in a brow lamination is to condition the brows. We want to give an extra boost of hydration after applying the neutralizing and setting products.
Aftercare
There are specific aftercare instructions provided by the brow artist. These include avoiding water, steam, and certain products for 24 to 48 hours to ensure the lamination lasts as long as possible. Another great tip is to apply a small amount of organic castor oil to the brows once daily to ensure they stay healthy and hydrated.
The effects of brow lamination can last for a few weeks to a couple of months, depending on individual hair growth and care routines. It's important to have this procedure done by a trained professional, as working with chemicals near the eyes requires precision and care.