What is it About Sugar Sugar™?
Through Ten Years of Work, Trial, Effort and Analytics We've made Sugar Sugar a Sugar Waxing Money Maker that Clients LOVE.
March 23, 2022
Hair Removal Franchising that's Environmentally Conscious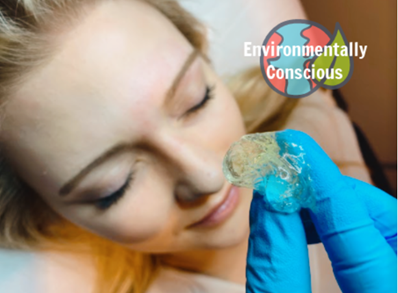 Traditional waxing uses hot wax, which can damage skin, along with paper strips or muslin, which can damage the environment.
No Bueno.
Sugar Sugar™ is environmentally conscious.
Even though the hair removal process we use is commonly referred to as sugar waxing, it uses no wax at all.
No wax. No chemicals. No paper strips.
Our Sugar Sugar product is 100% organic, meaning no icky chemicals or skin irritating dyes. It also removes the hair from the bulb in the natural direction of hair growth. Plus, it's never applied hot, and it hurts 50-70% LESS—according to our amazing clients—than traditional wax.
As a Sugar Sugar franchisee, you offer natural, organic products and services that meet the needs of your clients. These include:
Sugaring Hair Removal
Organic Airbrush Spray Tan
Eight Vegan, Organic Facials
Brow Science™ - (Sugar, Vegan Tint, & Lamination)
The Sugar Sugar business model creates success at all levels of investment, whether you choose to be a regional developer, multi-unit owner, or start with a single sugaring franchise unit. You always receive the training and support you need to succeed.

Start an environmentally friendly business you will feel proud to own. Learn more about hair removal franchising by visiting our website