What is it About Sugar Sugar™?
Through Ten Years of Work, Trial, Effort and Analytics We've made Sugar Sugar a Sugar Waxing Money Maker that Clients LOVE.
May 4, 2023
Sugar Sugar™ Pushes into Busy Beltway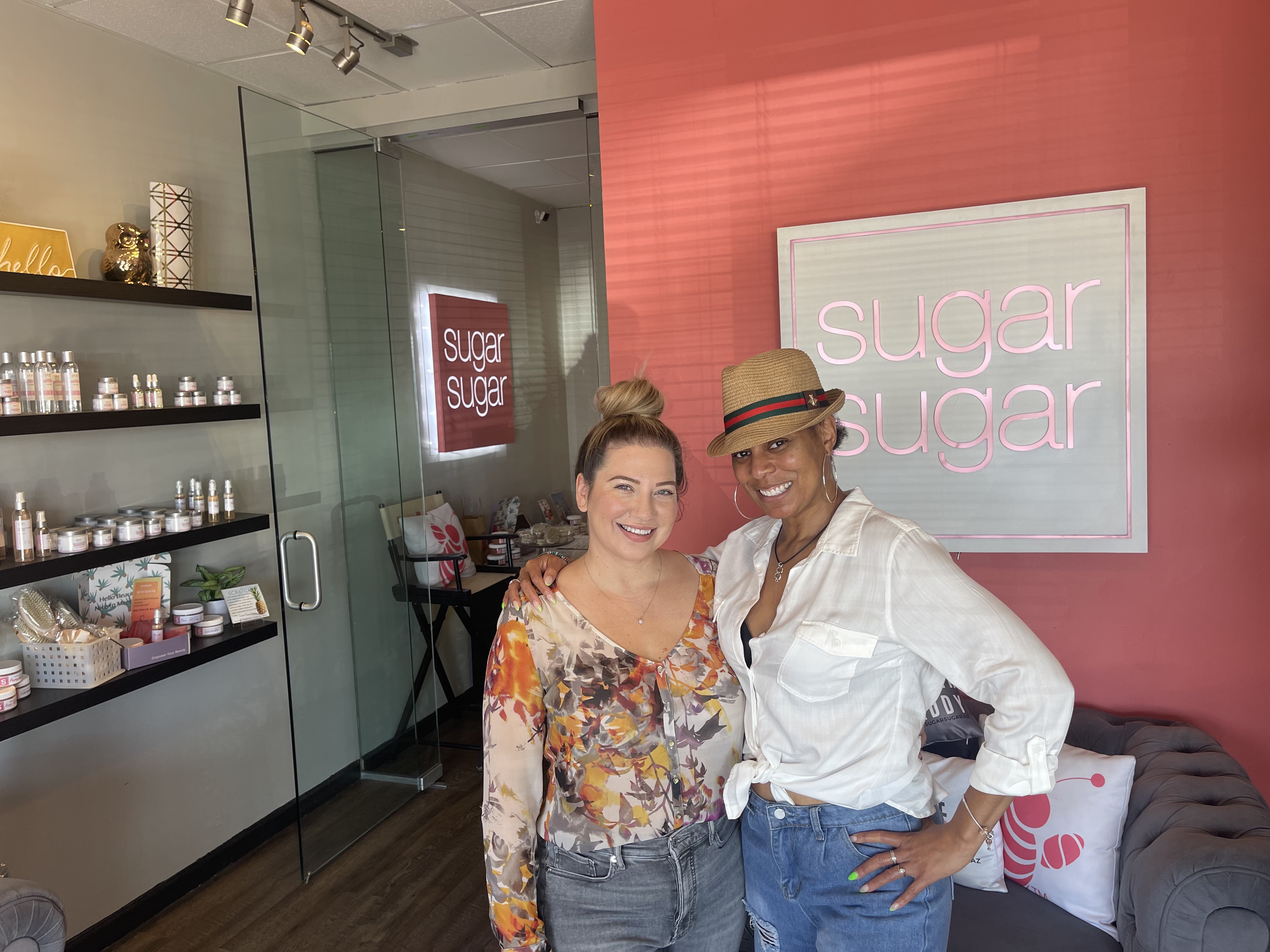 Sugar Sugar, the franchising innovator in the organic beauty service sector, continues a mercurial push across the United States. With a development goal to open 250+ thriving U.S. locations within the next 10 years, Sugar Sugar has identified many markets primed for growth across the country, including the The Beltway and the DC area.
In its latest deal, Sugar Sugar has signed a three-unit Area Developer Agreement in Maryland with additional options in Texas.
"I was born in Maryland. I'm very excited to be bringing Sugar Sugar home. Sugar Maryland is changing fast. Our clients are everywhere. And day by day we see Maryland as a strong, emerging market. We see our client as a label-reader. Someone who wants more for their hair removal treatments," said Aimee Blake, CEO of Sugar Sugar. "We have always placed ourselves at the intersection of what the client wants and the services the esthetician wants to perform. We will continue to use industry-leading technology to find solutions for sugar waxing (sugaring), organic spray tan and natural facials/skincare products. We embrace our identity as trailblazers. We love our competitive advantages moving forward. And we're thrilled to have Shalaen in our network!"
"While speaking with Aimee and William, founders and one of the Sugar Sugar owners, I knew this was a brand I wanted to be a part of, represent, and live by," said Shalaen Yancey – an ops whiz who will now get to utilize her skillset in her business. "I recognized quickly that Aimee and I felt the same way about skin care, customer service and business. Aimee's model encompassed a lot of how I envisioned structuring my own business. Signing on with Sugar Sugar was a no brainer for me, I knew my business had found a home!"
Sugar Sugar will fit in perfectly in Bowie. The culture is diverse and thriving. A quickly gentrifying and building destination for many folks in the beltway. And the market is exactly what Sugar Sugar looks for.
"Bowie, MD has been my home for the past 15 years. I shop in Bowie, I attend Farmer's Markets in Bowie, so I feel I know the area well, Yancey continued. "As for the vibrant people in Bowie there is a large African American population that can benefit from the sugaring techniques that Sugar Sugar provides, and this service is much needed for our hair removal. The organic facials, spray tans, and overall products that Sugar Sugar has to offer will be a tremendous add value to Bowie and all the neighboring communities."
Sugar Sugar is committed to growth in the beltway and across much of the United States. As demand continues to flourish for clean beauty plus low entry, high returns, beauty concepts; Sugar Sugar is pressed to thrive. To learn more about dictating your own future and clean beauty with Sugar Sugar, contact Jeri@MySugarSugar.com